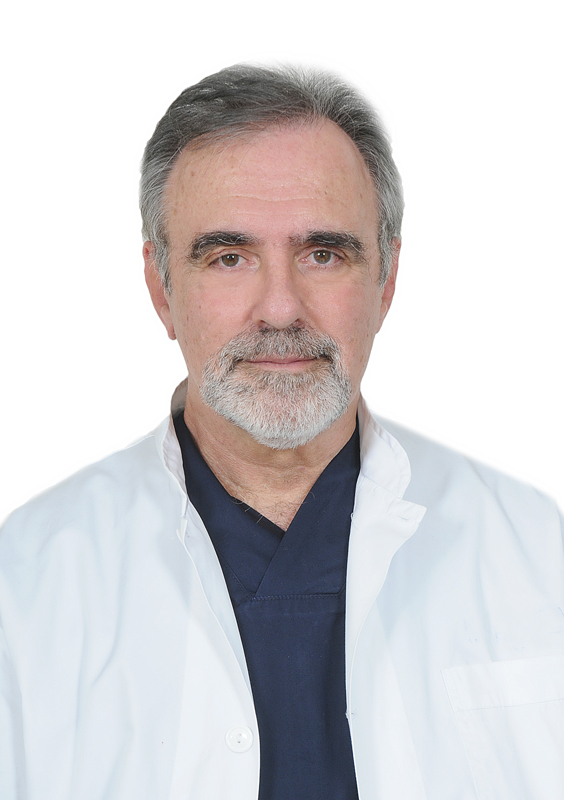 Nikolaos A. Granitsas
Orthopedic Surgeon
---
Personal Information

Date of birth: 16 of September 1952
Citizenship: Greek
Doctor's office: Sisini 31, 115 28 Hilton, Athens
Telephone: +35722552210
Mobile: 6945 46 00 10 (secretary's office)
Email : ngranitsas@gmail.com
Education
Graduate of the American College of Athens, class of 1971
Graduate of the Athens medical school, 1979
Qualifications
Athens University PhD, 1984
Specialty in Orthopedic Surgery, 1985
Member of the Hellenic association of orthopedic surgery and traumatology
Member of the Athens Medical Club 056639
Member of the GMC 3143 485
Languages
Greek, English, Italian
Employment experience
1979-1980 Laboratory of Pharmacology University of Thessaloniki
1980-1981 Hospital of katerini (rural medical practitioner)
1981-1982 Hospital of Nikaia Piraeus, Surgical year, Director Β. Leoutsakos
1982-1985 Kat Hospital University Clinic, Professor G. Chartofilakidis – Garofalidis
1986-1987 UK NHS – East Birmingham Hospital, Mr Polyzoides, FRCS.
1987-1988 UK NHS – Royal United Hospital. Bath, Mr. P Bliss, FRCS, Mr. D. Dankerley FRCS, Mr. J. Kirkup, FRCS.
1988 Univercity Hospital, Cardiff Mr. D. Jenkins, FRCS, Mr. J. Young, FRCS.
1989 Hospital of Voula, Attending Doctor.
1989-1998 Cooperator in Athens Medical Center.
1998 UK NHS – Royal Orthopaedic Hospital Birningham. Visiting Doctor, Mr. Tubbs, FRCS, Locum Staff Grade Good Hope Hospital.
1999-2004 Manager of Department of Orthopedics of the Clinic "IASIS" of the Athens medical group. In this Clinic, I have created a fully equipped Orthopedic Department and I received the first private license for a Clinic for Total Arthroplasty with standard agreement health care with the public in the southern suburbs.
2004-March 2014 Director of Orthopedics, at the Metropolitan Hospital.
March 2014-Present: Athens Medical Center (Marousi)
2016-Present: Research associate and surgeon at the American Medical Center, Nicosia, Cyprus
Experience in Orthopedics
A full range of Conservative and Surgery treatment of the patients. Significant experience in local infusions to treat pain disorders of the spine.
Specialty in joint replacements, arthroscopic surgery and sports injuries. In particular, the replacement of hip joints, with the MEDACTA AMIS technique. This is the most modern minimally invasive accesses with rapid mobilization of the patient. In knee joints the MEDACTA MyKNEE replacement is used and we are the pioneers for Greece and Cyprus
The result is comparatively better towards any other joint.
Experience in the treating fractures with all surgical and conservative techniques. Specialized and innovative techniques for disorders of the hand/arm and foot deformities.
Special non-surgical pioneering techniques for Spinal disc herniation (lumbago) and intervertebral disc herniation. These techniques are official medical operations.
Scientific Work
PhD thesis: the action of cimetidine in neuromuscular Synapse and the interaction with other drugs. University of Athens, Professor D. Baronos, Chair of Pharmacology, Athens 1984.
Active participation in an experimental doctoral thesis of the surgeon M. Ketentzoglou entitled: "Study of auto transplantation of the splenic tissue", Athens University, 1982.
Non-medical interests
Technology, excellent knowledge of computer, photography, motorsports, history, philosophy.